Table of Contents
In this fast-paced digital era, the ubiquity of PDF documents has made them indispensable for various purposes, including business reports, academic papers, and personal documentation. Often, we encounter situations where we need to Organize Pdf Pages Online, delete, or merge specific pages within a PDF file. To address such needs efficiently, PDFHelp emerges as a powerful and user-friendly online tool, offering a wide array of features for organizing PDF pages effortlessly. In this article, we will delve into the functionalities and benefits of PDFHelp, your go-to platform for managing PDFs seamlessly.
Accessible Online Platform
PDFHelp is an online platform that eliminates the need for installing complex software or downloading bulky applications. It provides a seamless experience for users, allowing them to access and organize their PDF files from any internet-connected device, whether it's a desktop computer, laptop, tablet, or smartphone.
User-Friendly Interface
Upon visiting PDFHelp website, you will be greeted by a clean and intuitive interface that simplifies the process of organizing PDF pages. The platform is designed to be user-friendly, ensuring that both tech-savvy individuals and those less familiar with digital tools can navigate and utilize its features with ease.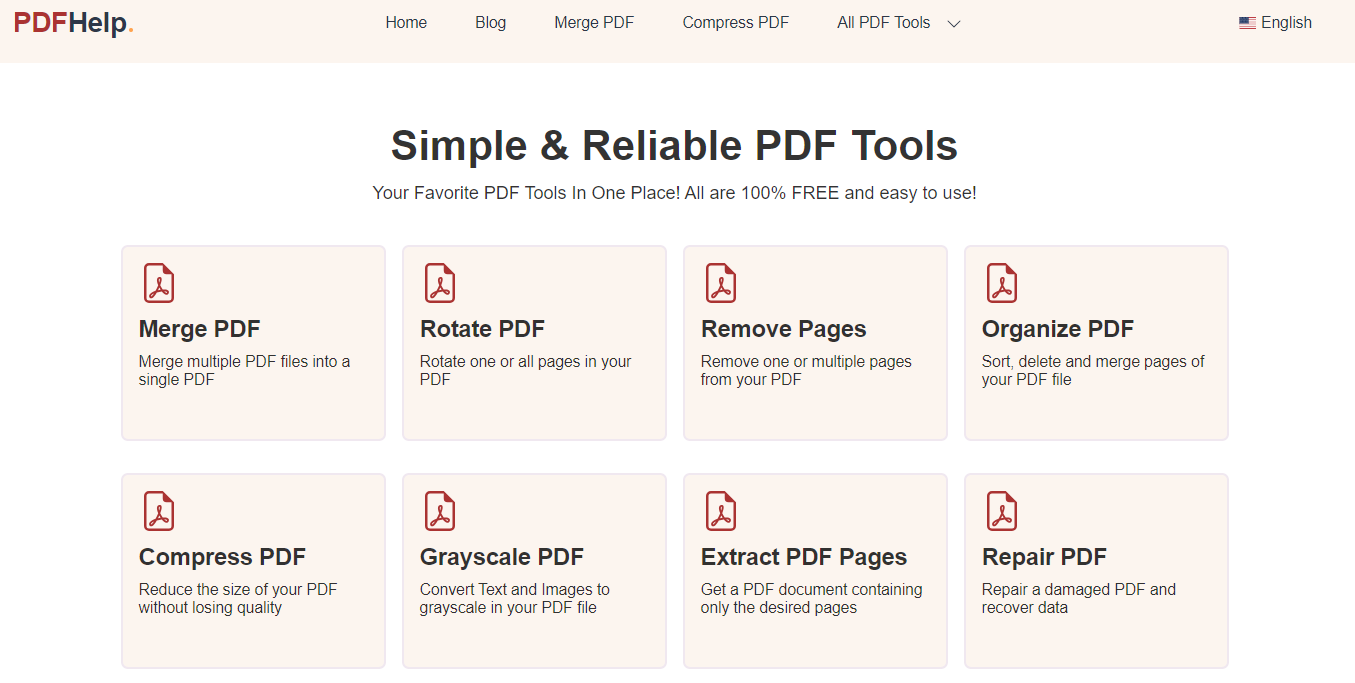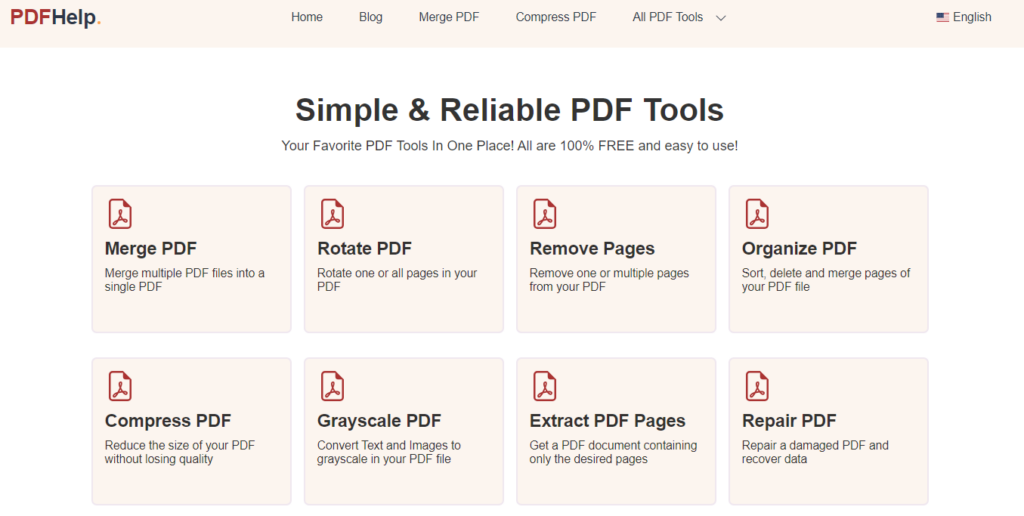 Page Reordering (Organize Pdf Pages Online )
One of the key features offered by PDFHelp is the ability to reorder pages within your PDF document effortlessly. Whether you need to rearrange pages in a report, merge sections from different PDF files, or create a custom order for a presentation, PDFHelp empowers you to achieve this with a few simple clicks. No more hassle of manually copying and pasting pages or relying on complex software.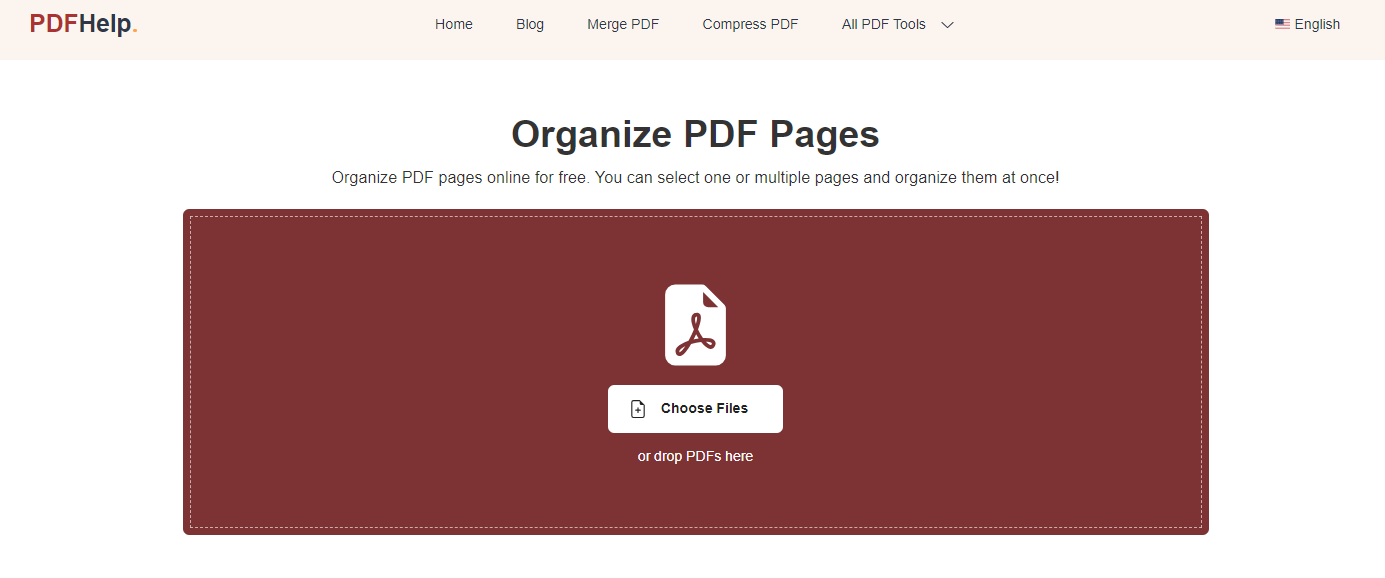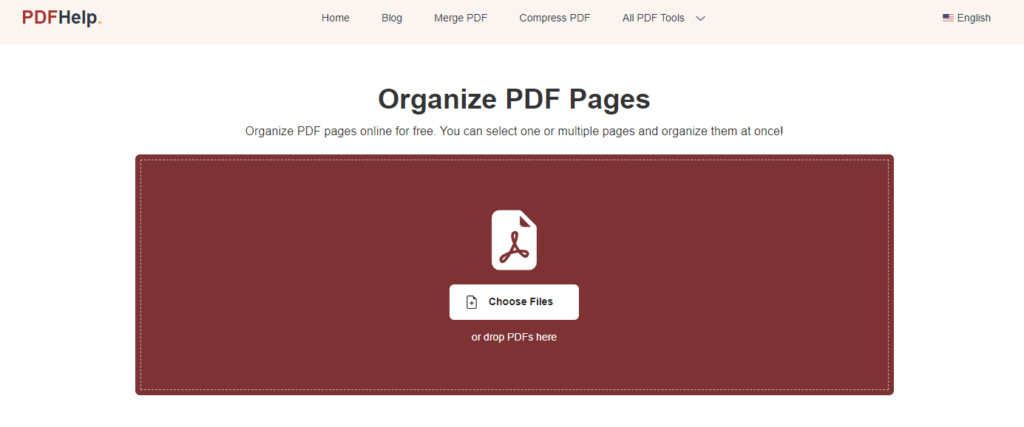 Splitting and Merging PDFs
PDFHelp enables you to split and merge PDF documents, giving you the flexibility to work with specific sections of a larger file or combine multiple files into a single cohesive document. This feature proves invaluable when you need to extract and separate specific pages from a PDF or consolidate different reports or chapters into a unified document.
Deleting and Extracting Pages
With PDFHelp, removing unnecessary pages or extracting specific pages from a PDF is a breeze. Whether you need to eliminate redundant information, confidential content, or simply reduce the file size, PDFHelp provides a convenient solution. Extracted pages can be saved as separate PDF files for individual use or further manipulation.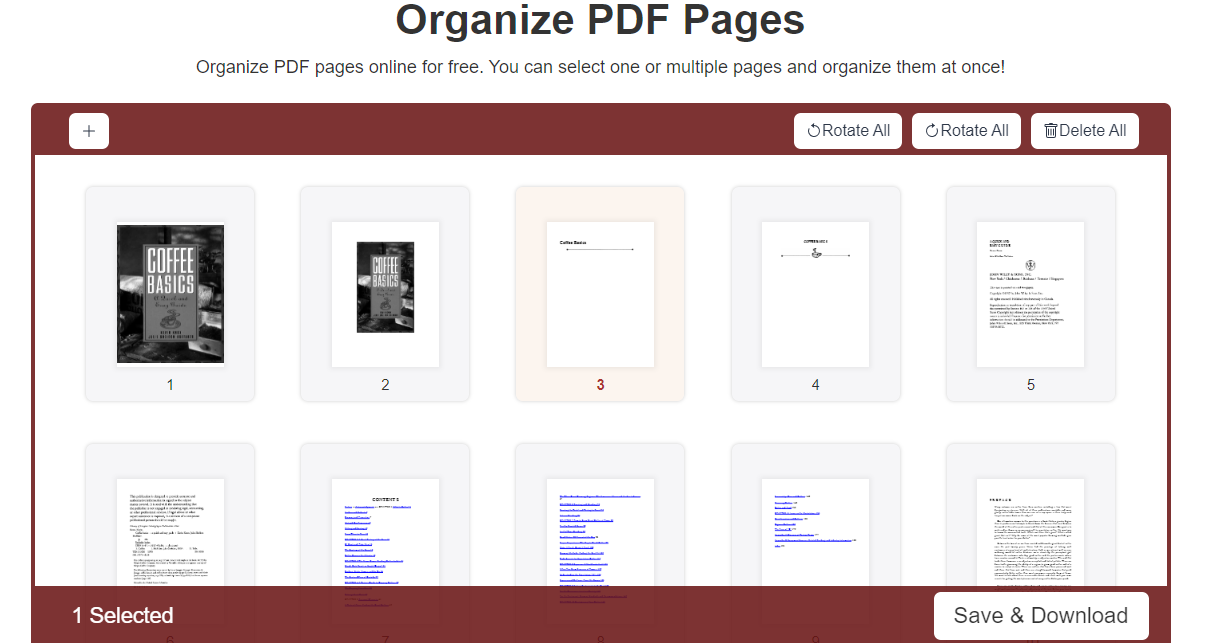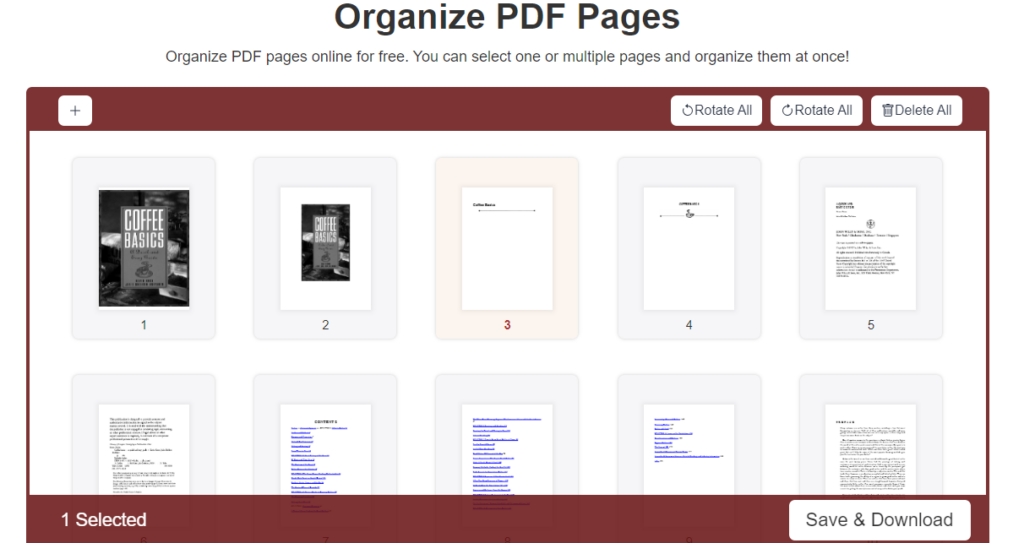 Secure and Reliable
PDFHelp values the security and privacy of your documents. The platform ensures that all uploaded PDF files are processed securely and guarantees the confidentiality of your data. You can confidently organize your PDF pages, knowing that your files are handled with utmost care and protection.
Time-Saving and Efficient
By using PDFHelp, you can save considerable time and effort in organizing PDF pages. The platform's streamlined interface and powerful features enable you to complete tasks in a fraction of the time it would take using traditional manual methods or complicated software installations. This newfound efficiency translates into increased productivity, allowing you to focus on more important aspects of your work or personal life.
quick solution
PDFHelp provides a comprehensive and user-friendly online solution for organizing PDF pages. Its intuitive interface, coupled with a range of features such as page reordering, splitting and merging, and deleting and extracting pages, empowers users to manage their PDF files effortlessly. With PDFHelp, you can streamline your workflow, increase productivity, and simplify your document management processes. Embrace the power of PDFHelp and take control of your PDF organization today.
how do i organize my pdf pages online?
To organize your PDF pages online, you can use PDFHelp or a similar online platform. Upload your PDF file, and then use the platform's intuitive tools to reorder, split, merge, delete, or extract pages as needed. It's a quick and efficient way to manage your PDF documents without the need for complex software installations.
how do i organize pages in a pdf for free?
You can organize pages in a PDF for free using online tools like our free tool PDFHelp, we platforms allow you to upload your PDF file and provide features to rearrange, split, merge, delete, or extract pages within the document. We offer user-friendly interfaces and require no software installation.
is there an app for rearranging pdf pages?
Yes, there are several apps available for rearranging PDF pages on both desktop and mobile devices. Some popular options include Adobe Acrobat Reader, PDFelement, Foxit Reader, Smallpdf, PDF Expert (iOS), and Xodo PDF Reader & Editor (Android).