Table of Contents
PDF (Portable Document Format) files are widely used for sharing documents across different platforms. However, there are times when you might need to convert a PDF file to an image format like PNG (Portable Network Graphics) for various purposes, such as sharing images online, embedding images in presentations, or creating visual content. In this article, we will guide you through the process of how to convert pdf to png Free using the PDFHelp website, a convenient online tool.
PDFHelp: A Brief Overview
PDFHelp is a user-friendly online platform that offers a range of PDF-related tools, including PDF conversion services. The website allows you to convert PDF files to various formats, including images like PNG. With its straightforward interface and no need for software installation, PDFHelp is an excellent choice for individuals looking to convert PDFs to images quickly and easily.
Convert PDF to PNG Using PDFHelp
Follow these steps to convert your PDF files to PNG using the PDFHelp website:
Access PDFHelp
Open your preferred web browser and navigate to the PDFHelp website by entering the : Simple & Reliable PDF Tools | PDFHelp
Select the Conversion Tool
Once on the PDFHelp homepage, locate the "PDF to PNG" conversion tool. Click on this tool to access the conversion interface.
Upload Your PDF File
On the conversion interface, you will see an option to upload your PDF file. Click on the "Upload" or "Choose File" button to select the PDF file you want to convert from your device. Alternatively, some platforms may support drag-and-drop functionality for file uploading.
Choose PNG as the Output Format
After uploading your PDF file, you will likely be given a choice of output formats. Select "PNG" as the desired output format for your conversion.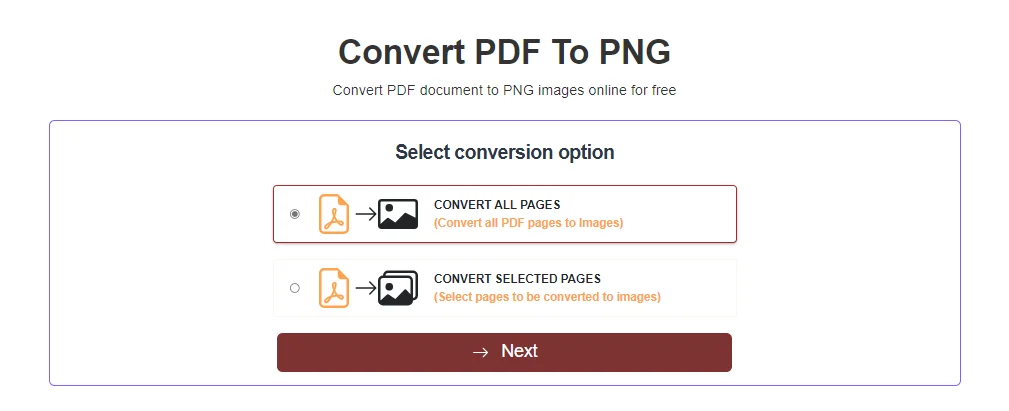 Adjust Conversion Settings (Optional)
Depending on the platform, you might have the option to adjust conversion settings. This could include specifying the pages you want to convert, setting image quality, or choosing other relevant parameters. Modify these settings according to your preferences.
Initiate the Conversion
With the PDF file uploaded and settings adjusted (if necessary), initiate the conversion process by clicking the "Convert" or "Start" button. The platform will then start processing your PDF file and converting it into PNG images.
Download the PNG Images
Once the conversion is complete, you will be provided with a download link for your PNG images. Click on the link to download the converted images to your device.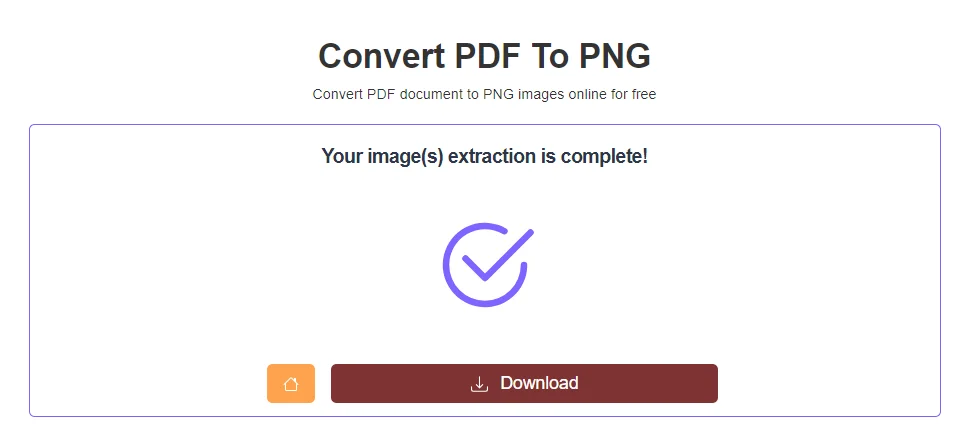 Save and Use Your PNG Images
After downloading the PNG images, save them to a location on your device. You can now use these images for your intended purpose, such as sharing them online or incorporating them into your projects.
Converting PDF files to PNG images can be incredibly useful, and PDFHelp offers a straightforward and free way to accomplish this task. By following the step-by-step guide outlined in this article, you can easily convert your PDF documents into PNG images, enabling you to utilize them in various creative and practical ways. Remember to explore the options and features provided by PDFHelp to tailor your conversions according to your specific needs.
how do i convert a pdf to png on windows for free?
You can convert a PDF to PNG on Windows for free using online converters like Smallpdf or by using the "Microsoft Print to PDF" feature for simpler conversions.
what is the best free pdf to png?
one of the best free online tools for converting PDF to PNG is PDFHelp.
how do i convert a pdf to png or jpg?
To convert a PDF to PNG or JPG using PDFHelp:
1.       Visit the PDFHelp website.
2.       Choose "PDF to PNG " tool.
3.       Upload your PDF.
4.       Select PNG or JPG as output format.
5.       Start conversion and download the images.